ME Group, innovation for easy life
The ME group was the first to introduce outdoor self-service laundry kiosks in 2012 and is now the leading brand in Europe with over 6000 Wash ME systems installed in 12 countries (France, UK, Ireland, the Netherlands, Germany, Spain, and Portugal). Since 1963, the ME group has been committed to improving lives through time-saving automated machines. Today, the ME group operate in 19 countries with four main services: identification, printing kiosks, laundrettes, and food – representing an install base of 50,000 self-service machines worldwide. The mission: to Wash MEize local retail by providing innovative automated self-service, empowering local people with solutions and providing them a simple customer experience.
Wash ME
Today, we are a major player in the international vending industry.
IMMEDIACY AND PROXIMITY, OUR RAISON D'ÊTRE
BRINGING COMMERCE CLOSER TO THE CONSUMER
We were among the first to understand that tomorrow's consumption patterns would be based on hyper-convenience, time saving and proximity.
Consumers seek to waste as little time as possible in the act of buying. Whether it relates to an online site or a physical point of sale, speed and convenience are the top priorities for young consumers.
OUR MISSION
Wash-MEise local commerce by bringing commerce closer to the citizen-consumer to make their daily lives easier. Our goal: to continuously and further enhance this closeness with our customers.
Today more than ever, we need to innovate, diversify, get closer to our customers, simplify their lives and give them more freedom on their daily course of life.
DIVERSIFICATION
Thanks to a long-standing diversification process, we are a major international player in the development and marketing of self-service value-added services in a wide range of sectors (photography, food, launderettes, etc.), for the general public or professional audiences.
Saving time is at the heart of our R&D.
Our innovations
To continuously diversify our offer and maintain our leading position.
Our technologies
To develop exclusive solutions.
Partnerships
Sustainable partnerships to help overcome our challenges and support our growth.
A reputation
A strong reputation based on leading brands.
Telemetric systems
Sophisticated systems based on custom-made and proprietary technologies.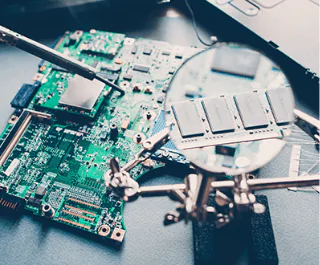 Expertise
Recognised industry expertise with over 50 years of experience in the manufacture and certification of industrial products.
ME GROUP: Key figures
In the London Stock Exchange
For a presence in 19 countries
Dedicated to R&D in a 15,000 m2 space
Learn more about ME Group